The all-new Greenline 39 will satisfy any boating enthusiast
Eco-friendly liveaboard boating with electric or hybrid options.
The all-new Greenline 39 is about sophistication in design, technology, production while being environmentally friendly.  Packed with features this boat is an owners dream. With silent eco performance afforded by one of the best-insulated engine bays and a modern diesel engine, as well as a sheltered cockpit giving full protection from the elements and deep covered sidewalks offering better protection when moving around the boat. 
This boat will be your home away from home. The versatile cabin beds can be maneuvered to make single or double berths, and quality, standard-sized mattresses make for a great nights sleep. The twin access high volume washroom also has a regular-sized shower and toilet. Furthermore, with big glass surfaces in the salon and the owner's cabin, the Greenline interior is always full of natural light, offering great visibility and a feeling of connection to the outer world.
Cruise in comfort and luxury in this quality, environmentally friendly boat.




[wptb id="234387" not found ]
Let us know what you are interested in and a member of our expert team will contact you shortly.
The gallery was not found!
RECOMMENDED OPTIONS & UPGRADES
Let us know what you are interested in and a member of our expert team will contact you shortly.

Catamaran Guru
This catamaran has quite simply one of the best designed interiors and aft cockpit layouts on the market. It has unparalleled accommodation possibilities, available in three to six cabins, with the third cabin inboard of each hull and surprisingly, even with that many cabins, it does not feel cramped.
Multihulls World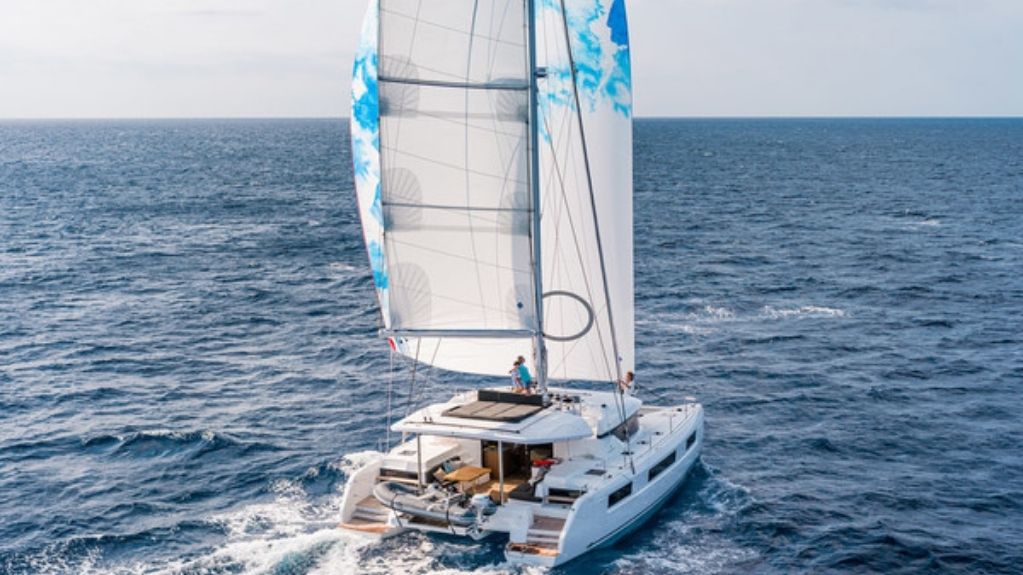 Lagoon 50 – Unveiled in 2017, the Lagoon 50, along with the 40, 42 and 46 represent the latest generation models designed by the world leader in cruising catamarans. When she was first launched, she fitted into the range between the best-selling Lagoon 450 and the 52. Her ambition was to remain accessible to a family crew and offer maximum comfort.
Sail Magazine – December, 2018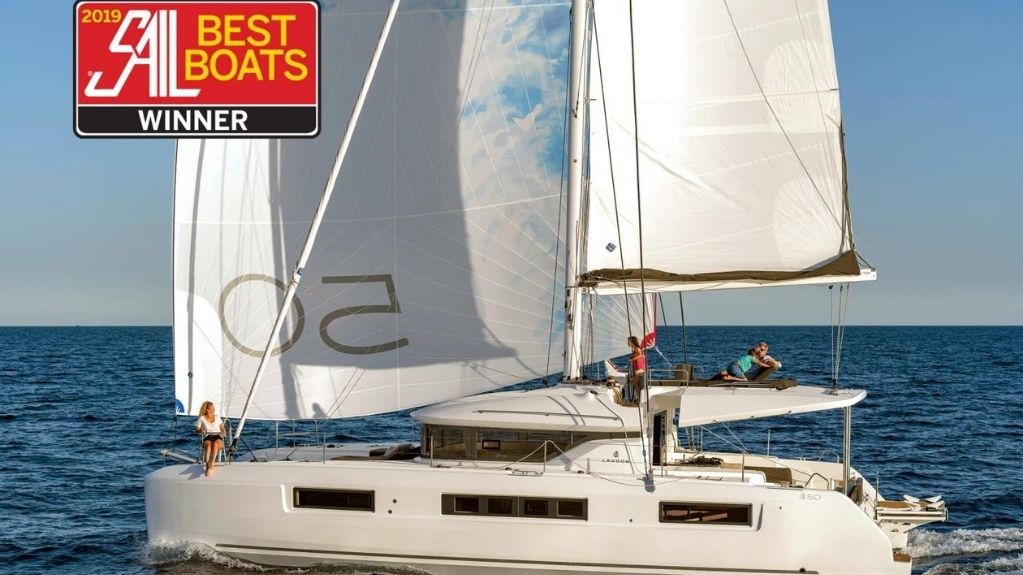 Anyone under the impression that change in today's production catamarans is about little more than cosmetics needs to check out the Lagoon 50—an all-new design that went on to become the winner in the 40 to 50ft cruising multihull category in SAIL's 2019 Best Boats awards.