Quorning Boats has two Dragonfly 28 Touring models, Tri Me I and Tri Me II, built and designed for test sailing – a great opportunity to get to know the brand first hand. They are based at the yard in Skærbæk by Fredericia.
Steffen Brand and his family went out for a Tri Me week in May and found out just how exhilarating Dragonfly sailing can be.
The following quotes from Steffen Brand about his Tri Me experience appeared originally on the Dragonfly Denmark website.
"I never thought it was possible, and I never quite believed the stories about sailing a Dragonfly to be true. But, they are indeed true.
We sailed the Tri Me 1 for a week with 4 persons on board, sailing from Middelfart to Dyvig and the lovely island of Lyø back through the Alssund to Skærbæk.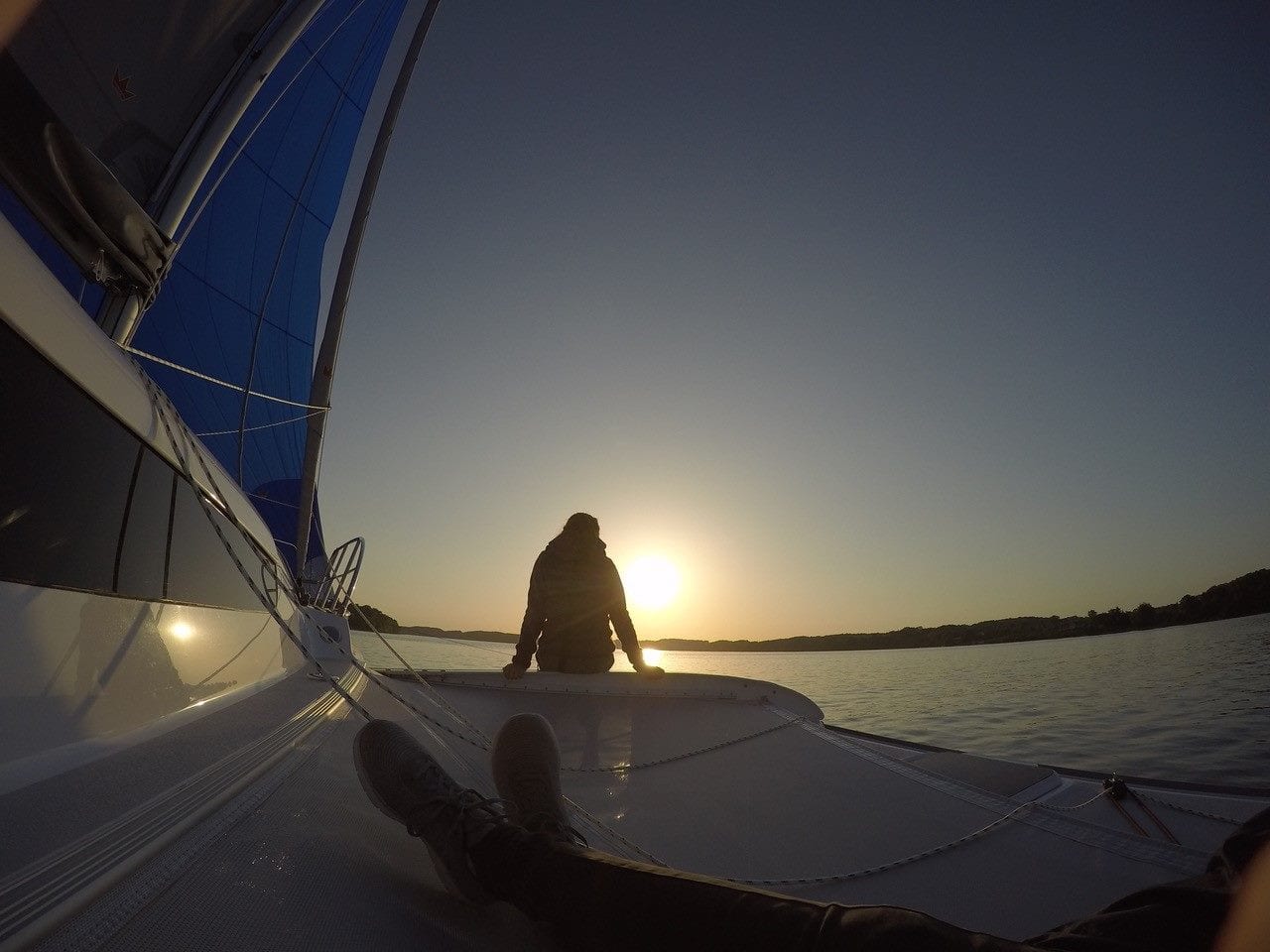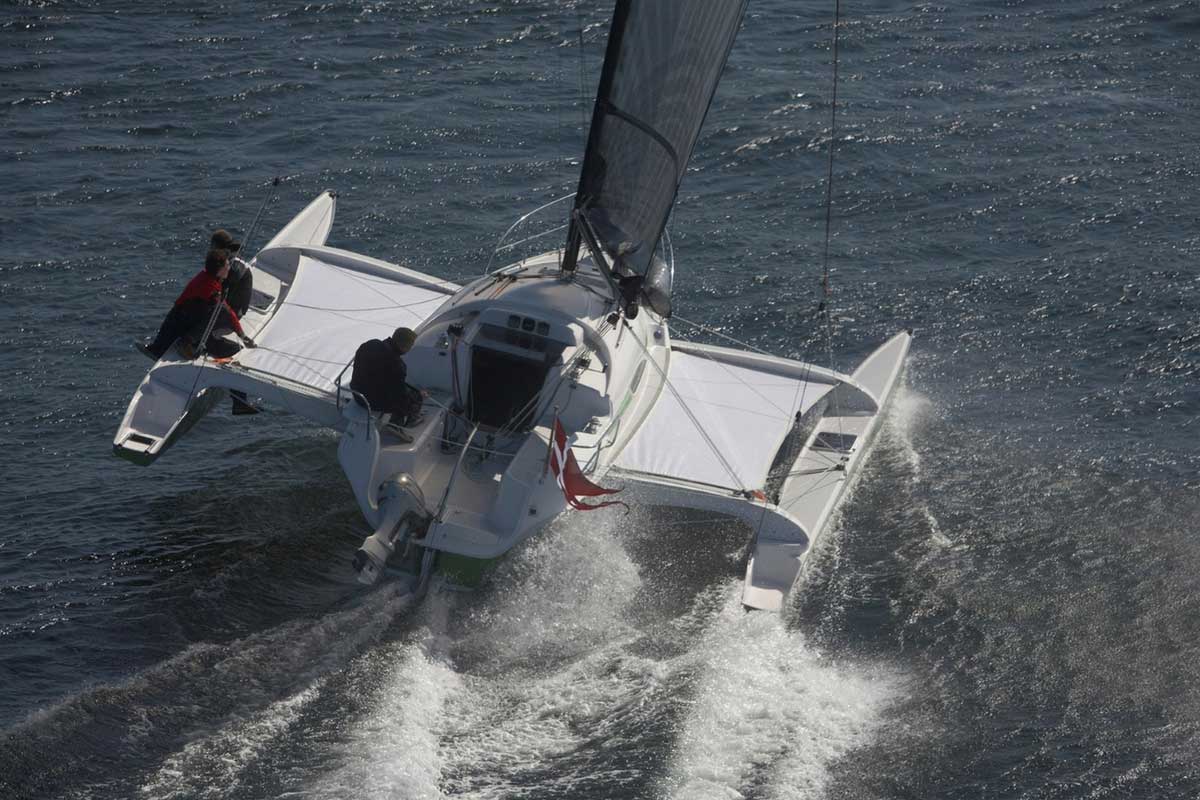 "Relaxing fast – fast relaxing"
The kids were sunbathing or even sleeping on the trampoline, while we were sailing into the sunset – it was unsurpassed relaxation and happiness.
As soon as the wind picked up, she effortlessly started pushing forward without much heeling. And even though I have never sailed a multihull before, we managed 17.2 kn speed in 18.8 kn of true wind speed, holding the tiller with 2 fingers. Amazing, the kids were screaming. 
Compared to our own 40ft monohull, the space below deck is obviously limited, but so well thought through that we got used to it in no time.
We appreciated most the light air in the salon. Sitting high at the table, you can overlook the life at the harbor just like you were sitting in a pilot salon yacht.
It was the most impressive sailing experience I have had so far, offering relaxation and unknown speed at the same time. It was a pity to hand her back to Quorning Boats – but, we hope not for long."
The 28 is a fast, groundbreaking trailer-sailer. As Steffen discovered, she is great fun and easy to handle, accommodating up to five people.
She is all about possibilities and fun on the water while showcasing the very latest in multihull technology.
The Dragonfly 28 comes in three versions – the Touring version (the Tri Me), the Sport, and the new 2016 Performance version.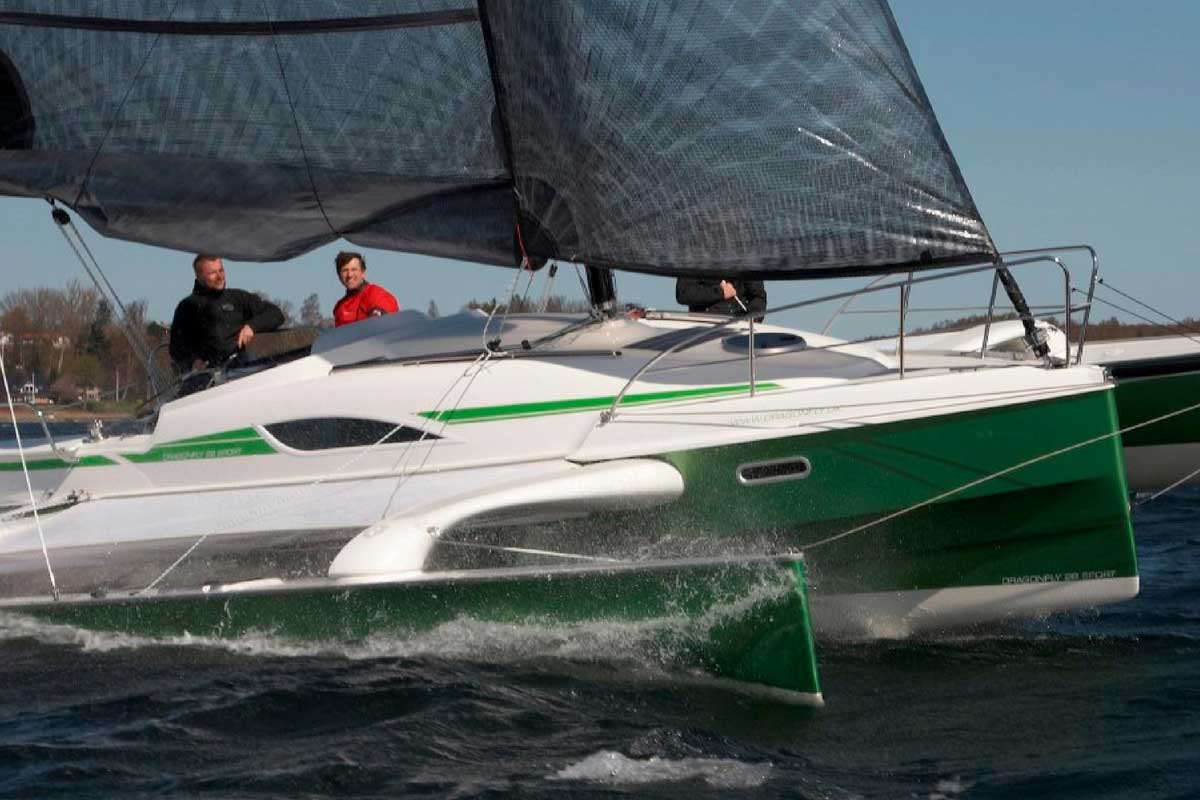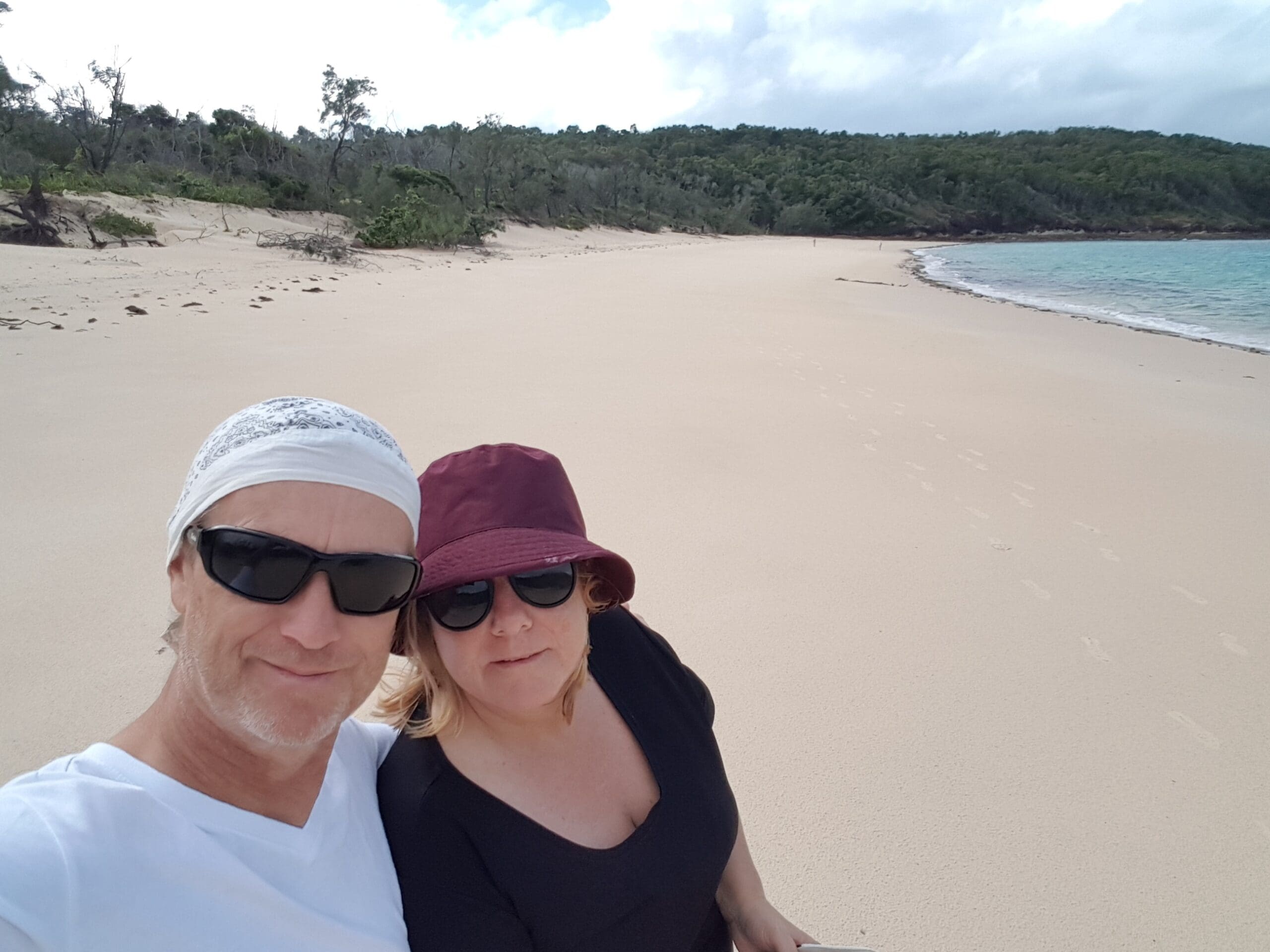 Buying a catamaran and deciding to wrap up your life on land to sail the world is a life-changing decision, one made a little harder when caught up amongst the pandemic and uncertainty it caused.
So we turned to new Lagoon owners Ian and Jackie who put together an incredible story to give you the reality of what this experience was really like for them.
read more