Dragonfly Swing Wing Explained
Dragonfly trimarans are instantly recognisable at land and at sea, characterized by a folding technology called the "Swing Wing".
This allows them to use marina berths intended for monohulls and to be trailerable.
… saving space when accommodated in a harbour, marina or on land greatly reduces your storage costs!
The award-winning Dragonfly Swing Wing system was designed by Borge and Jens Quorning in 1989. Using this revolutionary system, the trimaran can be folded to reduce the beam by more than 50%, using no tools and operating only from the cockpit.
TMG team member Joe pulled in both wings at once in less than 30 seconds to prove how quick you can do it.
Floats are designed to go down, lifting the centre hull between 7-9 cm, when folding in.
When folded the Dragonfly Trimarans is still stable enough to be berthed in a marina, which was crucial to the future of Dragonfly Trimarans …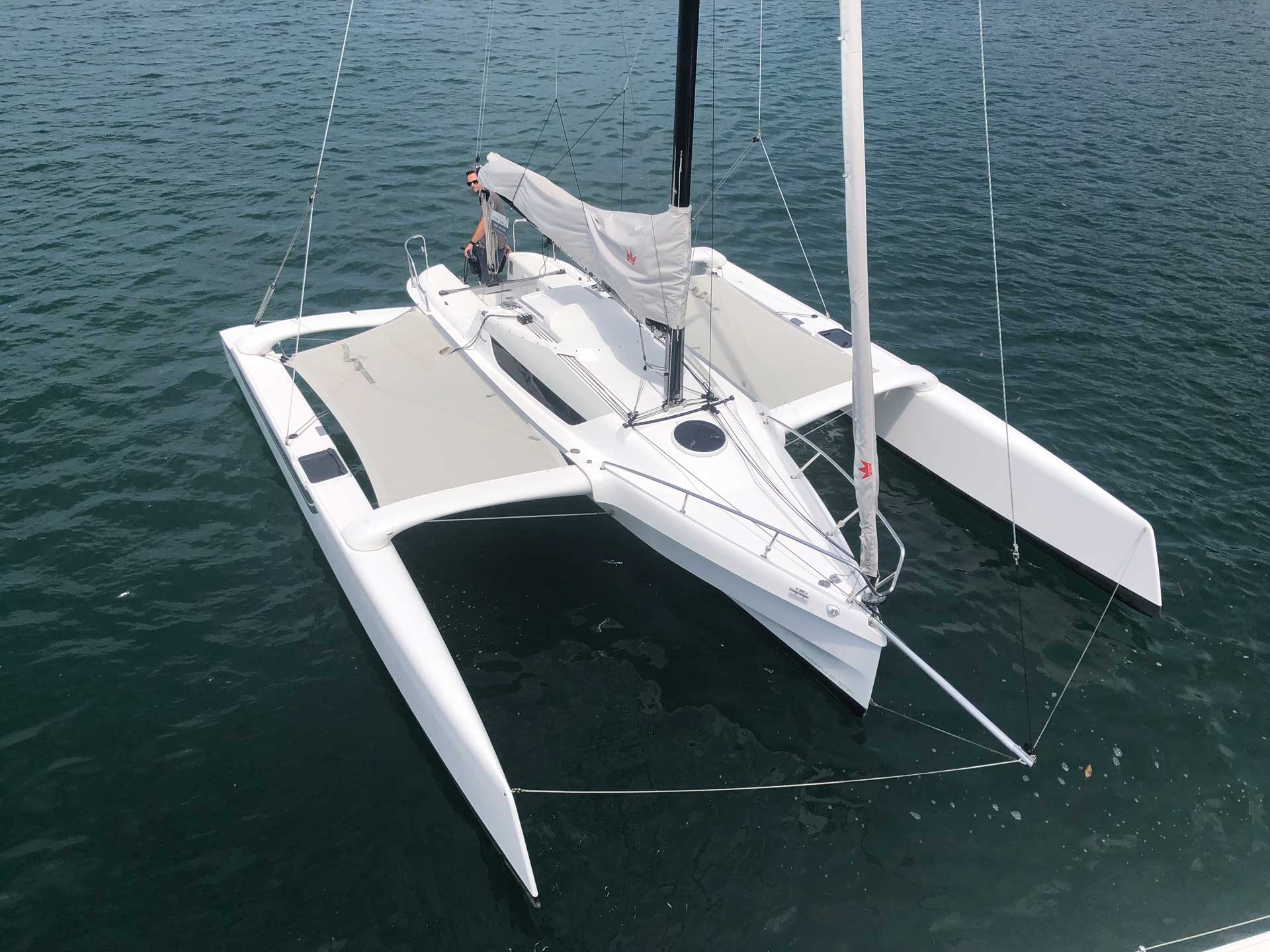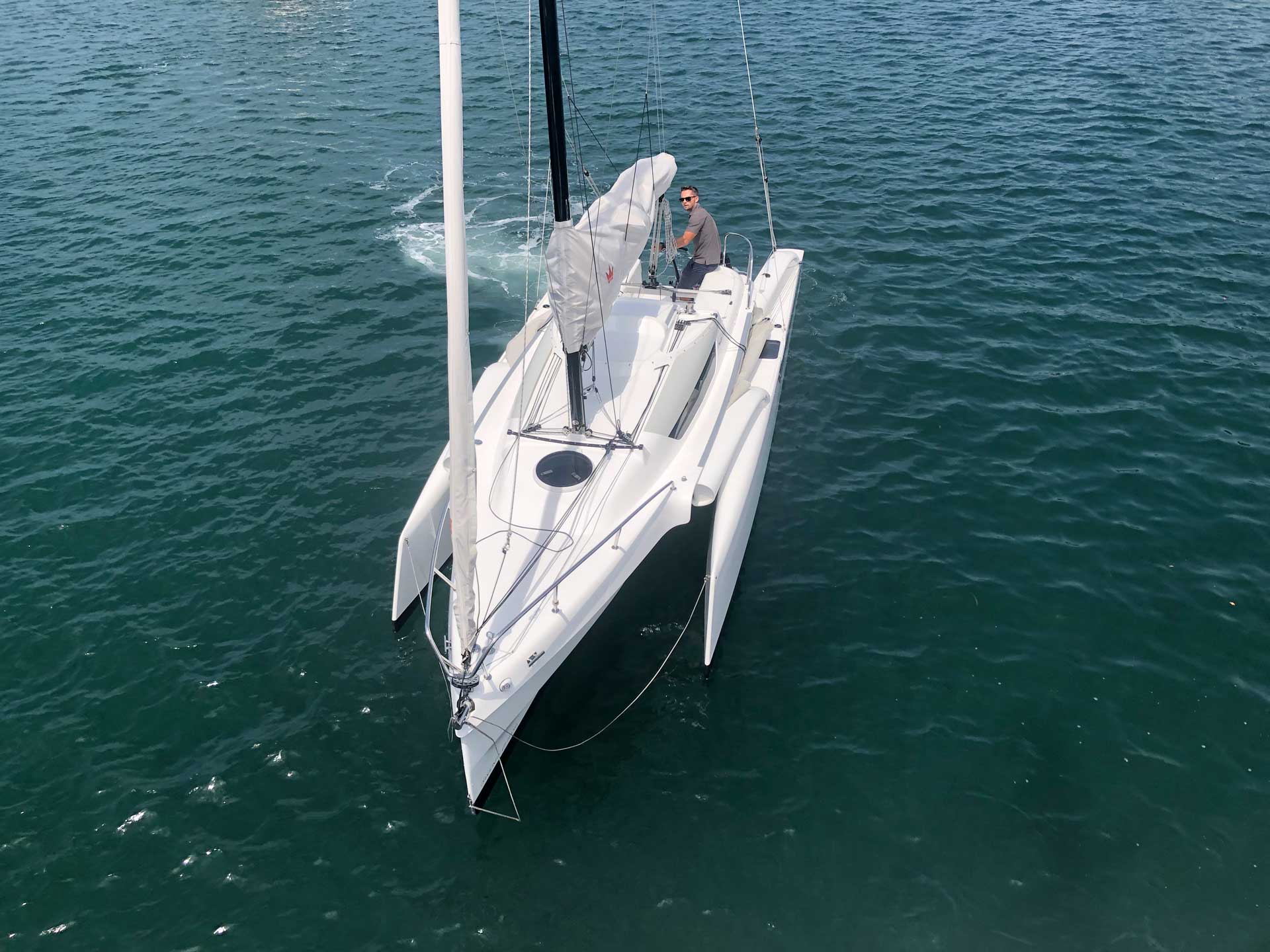 Lightweight, practical and extraordinary are the words used by many to describe this innovative system.
This unique folding system has been standard on all Dragonflies since the introduction of the Quorning Swing Wing system.
This system is the absolute fastest and easiest folding system on the market today.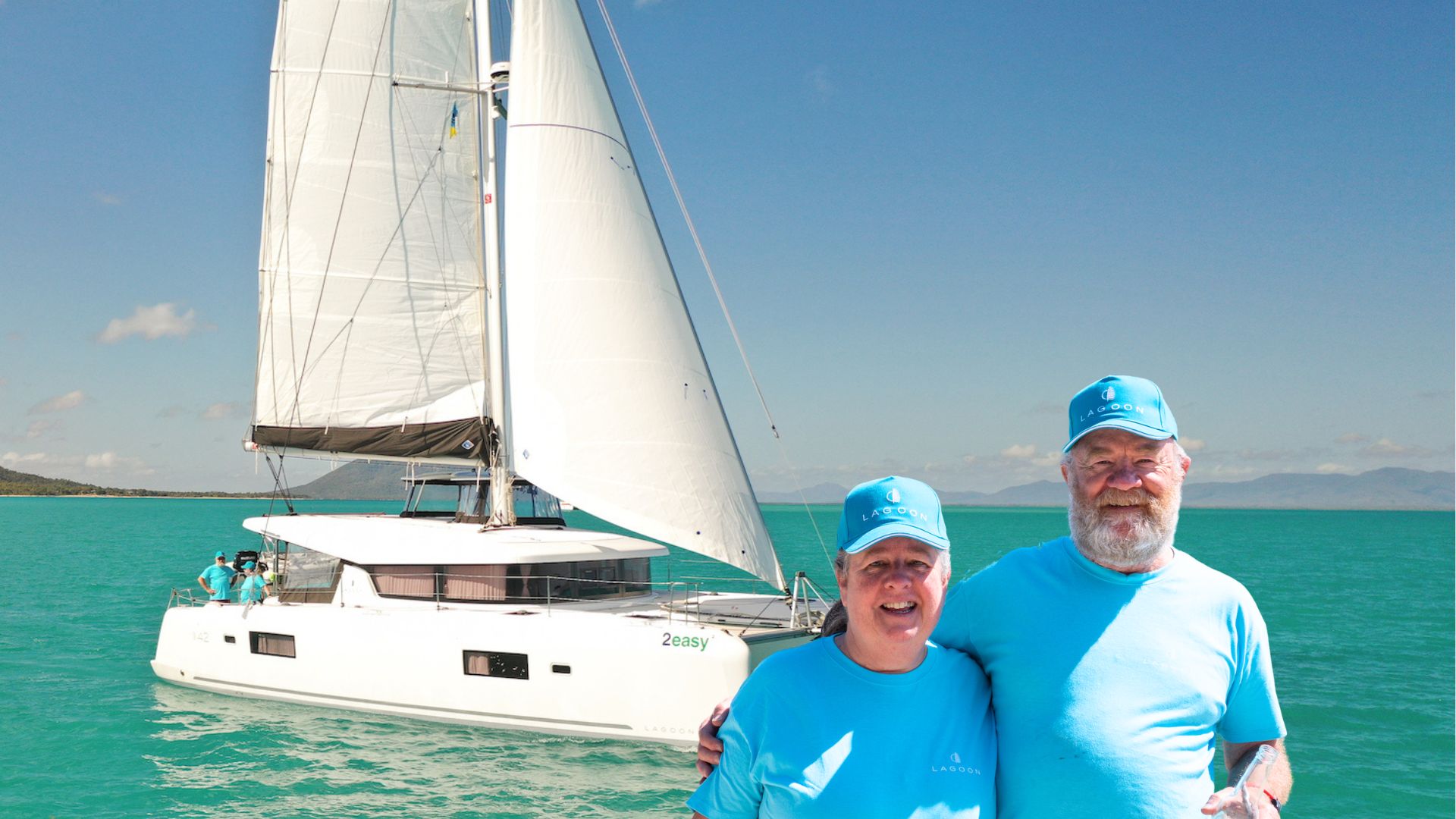 "I first saw the very first Lagoon 42 that came to Australia at the Sydney boat show in 2015. I just felt that it had everything I needed, we purchased the boat through TMG and we've been looked after very well by all the staff. We've really enjoyed the boat the first 5 months" – Ross Smith Lagoon 42.
read more