Dragonfly 40C Is Now A Reality
The team at Dragonfly Trimarans have been working hard and now the Dragonfly 40C is a reality.
The two first hulls in the new Dragonfly 40C range. Hull no 9 is almost finished and ready for trial. So, now we just have to wait for better weather conditions in Denmark for the launch and then test what she really can do.
What is special about the Dragonfly 40C range is that the two main structural bulkheads, centreboard trunk, floats, wings, and the mast support is in full carbon lamination, saving about 20% boat weight.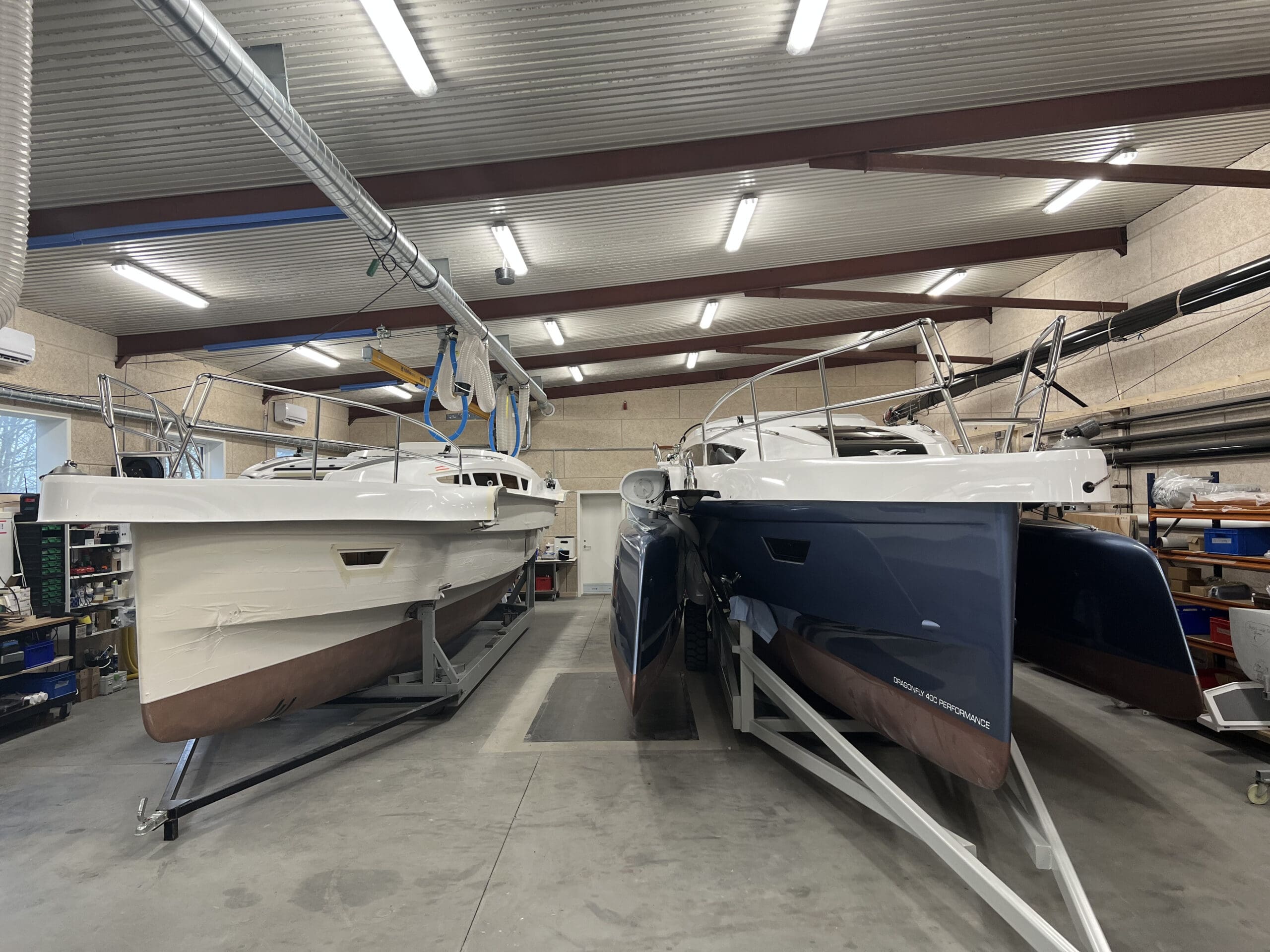 The carbon components from Marström Composites in Sweden have now all been constructed giving this Dragonfly 40C life. All these carbon components now make the boat 1 tonne lighter than the original Dragonfly 40. However, due to the nature of the 40C clients, these boats will typically be 1300-1400kg lighter as these owners chose to spec the boat more simply with fewer options.

Due to the various client needs, there are now 4 options for the Dragonfly 40. The Dragonfly 40 Touring (with standard mast and fibreglass), 40 Ultimate (with taller mast and fibreglass), 40C Ultimate (with the Ultimate mast and carbon) and 40C Performance (with even taller mast, more powerful rigging and carbon).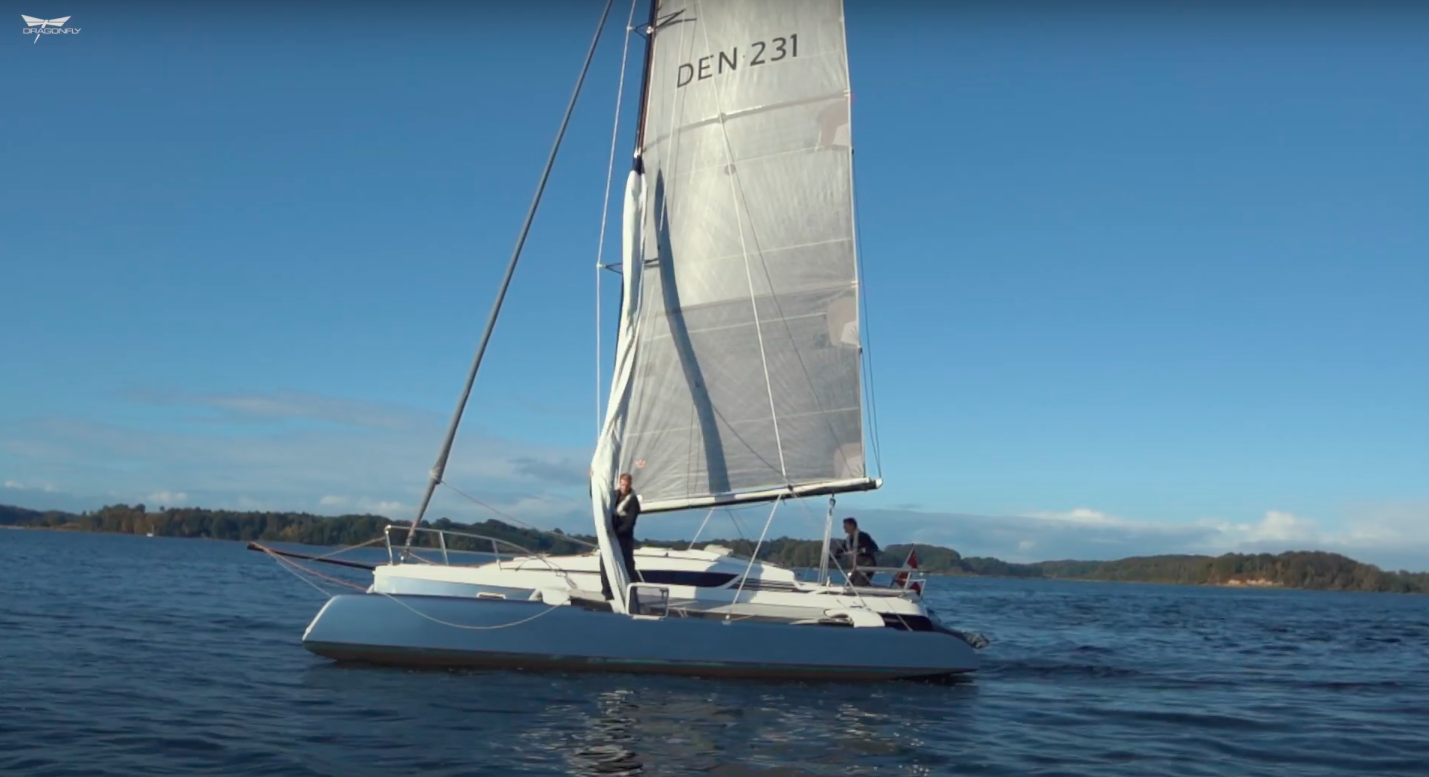 Here is an in-depth guide to sailing downwind on a Dragonfly trimaran including how to set-up the gennaker, sail with the gennaker, trim the mainsail sailing downwind, and how to use the barber haul system.
read more