DRAGONFLY 40 WINS MULTIHULL OF THE YEAR
We're delighted to announce that Dragonfly 40 is the winner of Multihull of the Year 2021, in the under 45ft category. This award is voted for by the readers of Multihulls World Magazine. who gave a resounding endorsement by awarding 35% of the votes to Dragonfly 40.
This fantastic achievement means so much to all the team who work to create these unique yachts. Above all, because it is voted for by fellow multihull sailors. Therefore we would like to thank each and everyone who voted. In addition, this great award follows sister-ship Dragonfly 32 Evolution, which won Multihull of the Year 2019.
This is the second major award in 2021 for Dragonfly 40, after also recently winning 'European Yacht of the Year 2021'. In conclusion, the jury of top European yachting journalists declared "it's the new benchmark in performance cruising".
It is extremely fitting to announce that the only trimaran nominee took the podium after yesterday's news that the YouTube sensations, Sailing La Vagabond, are moving from cat to tri. If performance is what you are looking for Dragonfly Trimarans are the ultimate in fast, strong and quality yachts.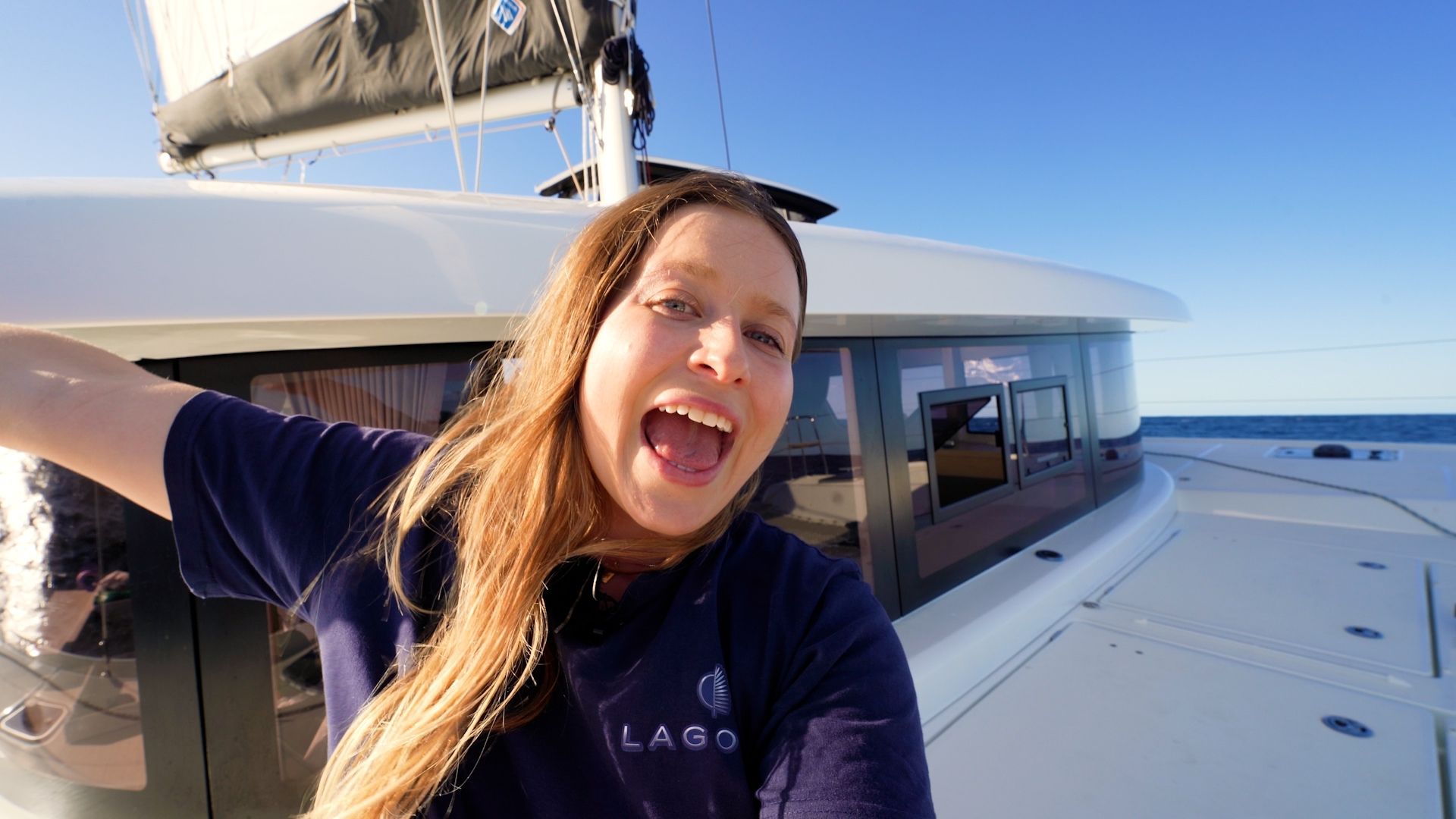 This was my (Marnie's) first ever offshore sailing adventure on a catamaran and first experience doing overnighters. I decided to film as much as I could to give you an inside look into what these kinds of non-stop journeys really look like so you can decide whether it is something you would be interested in doing.
read more