Don McIntyre- A Lifetime of Global Adventure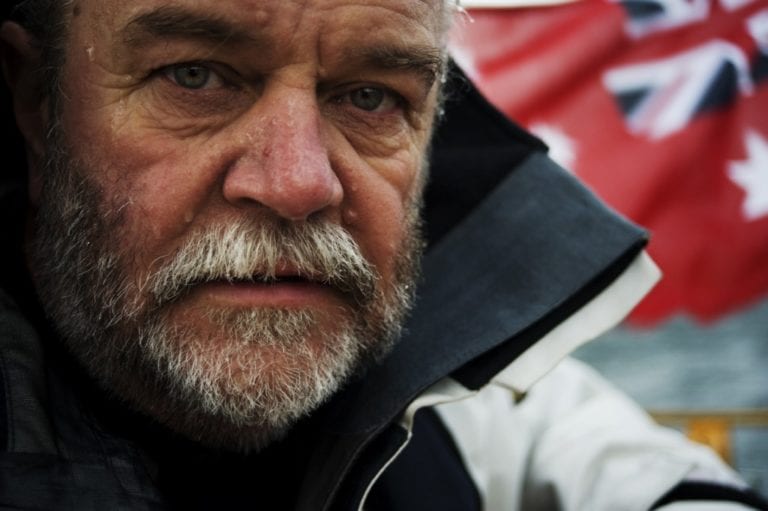 'Adventure' ought to be Don McIntyre's middle name. His countless expeditions have earned him a medal for his "Spirit of Adventure", he has been crowned one of Australian Geographic Society's "Adventurers of the Year", he has a medal for a "Life Time of Adventure" and he has received the prestigious "Emerald Award" from the Sydney Institute of Marine Science (SIMS) in honour of a lifetime of adventures, raising awareness of the need to protect the marine environment.
His authority is sought by many and varied institutions all over the world. He is an accomplished author and notable speaker and can be considered Australia's go-to adventurer and explorer.
Don sold his businesses to take up adventuring full time and at 62, he is challenging any pre-conceptions about what retirement looks like. His current projects would stretch a person half his age. Don and his partner Jane are now setting up home on the beautiful tropical island of Nomuka Iki, given to them by HRH the Crown Prince of the Royal Kingdom of Tonga. Here they are not just building a home, they are also establishing a Marine Discovery Centre, a Royal Yacht Club, and a vaka (traditional Polynesian double canoe) sailing program for locals.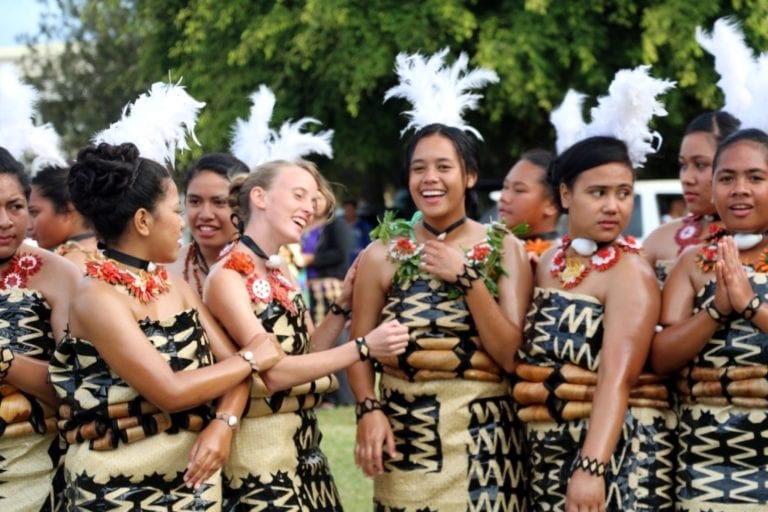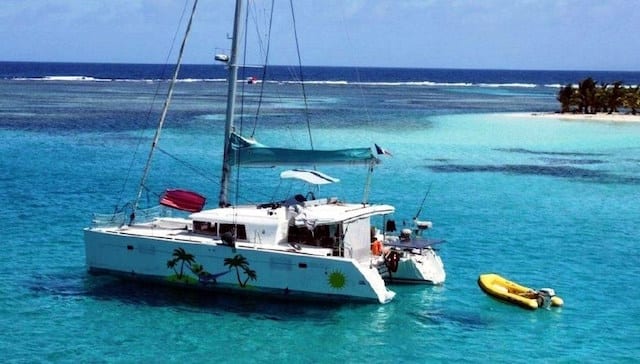 Community Projects in Tonga
If fact many of Don's current endeavours and programmes are about supporting the people of Tonga, an island nation he feels a special connection with. In 2010 Don and 3 companions completed the Mutiny on the Bounty open boat journey, in a 23 ft whale boat, sailing 4000 miles from Tonga to Kapang. Tonga itself was the site of the mutiny, and while Don was there, he found the stories about the numerous shipwrecks around the islands fascinating. After the Bounty adventure, Don and his companions came back every winter looking for marine archeological sites, until Don decided to make it more permanent.
For 6-8 months per year, over the winter period, Don and Jane live in Tonga. He still spends his summers leading expeditions and tours in Antarctica, but "home is where his computer lives' and life on Nomuka Iki is certainly not solitary. They have lots of friends and volunteers involved in their projects, and there is a great community just across the water on the island of Nomuka. The area is loaded with history and culture, and with migrating whales, great fishing, diving and surfing, Tonga is proving to be quite a unique retirement village.
By establishing a Marine Discovery Centre, Don aims to conduct coral reef health projects and carry out marine science voyages on his Lagoon 450, and intends to offer local senior high school and university students invaluable field experience for their courses. He is working with James Cook University in Cairns and the National Aquarium in the UK, and plans to partner with other institutes in China and beyond in an effort to make the MDC an important hub in the Pacific for research, adventure, discovery and exploration.
The 'Perfect' Boat
The SC Explorer, Don's Lagoon 450, supports the island in many ways, serving as a research vessel for 1 or 2 annual marine science voyages. This year there will be week long exploration by 6 marine biologists from Australia looking at specific sites for future research projects. The boat is also used for logistics support, and diving and fishing trips.
Don and Jane's life on Nomuka Iki would not be the same without their catamaran. Don describes SC Explorer as 'a good one'— hull #70, built in 2012 and registered in Tonga with the home port of Nomuka. They found Explorer in Tahiti and she is their first multihull— Don describes the boat as "perfect, fantastic, incredible"— they'll never go back to a monohull! Don has owned all sorts of boats, and sailed on many more, but he says this "is the most fun" and "living on-board is like an apartment on the water".
They have owned SC Explorer for just under a year, but she has already weathered a cyclone season, proving to be very versatile, and perfect for their needs. Their first night out in Tuamotos Apataki to Tahiti they had "45-50 knots for about 18 hours on the beam, with 5 to 6 metre breaking seas and the boat was fine!…the hull flexed just a little but was stiffer than I expected".
Explorer is also used to support marine archaeological and treasure hunting operations looking for Spanish galleons. These trips are undertaken with the local community, and with permits from the government of Tonga. Preliminary surveys have located some wreck sites, including a couple in Nomuka, which will form part of the future plans he has for local archeological students, but for now the expeditions are on hold while Don focuses on the logistics of setting up home on Nomuka Iki.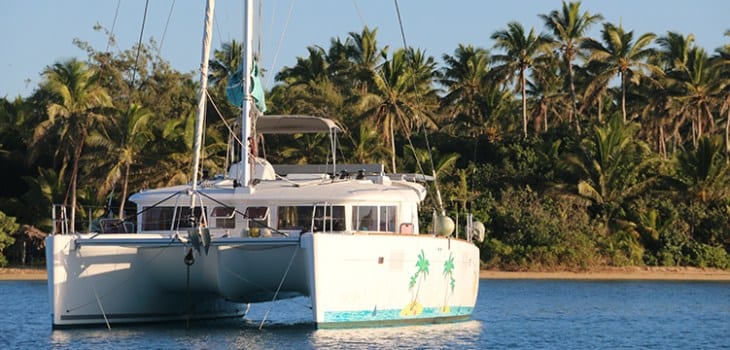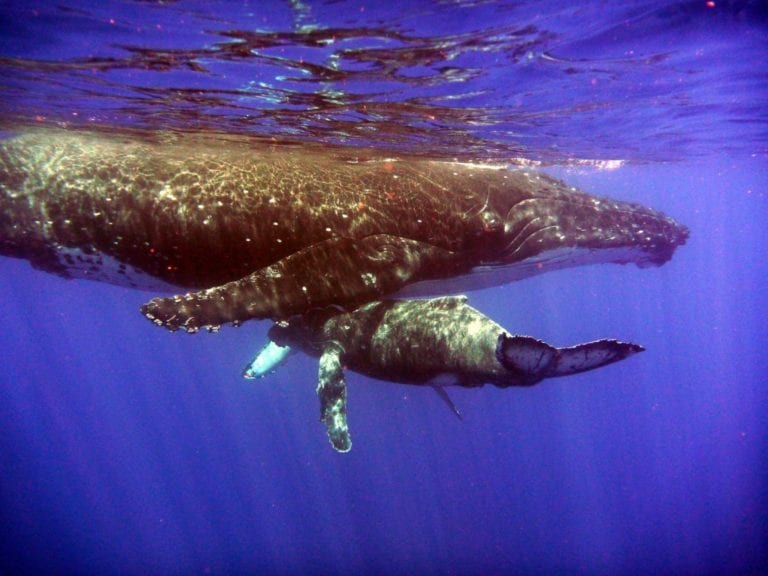 Whale of a time
In July, August and September, the whale industry in Tonga comes to life, as approximately 3000 humpback whales come up from Antarctica to mate. Don's WhaleSail venture will take guests diving, sailing, exploring and swimming with the whales in one of the world's most amazing whale watching locations, on a 7-10 day live-aboard charter on their spacious and comfortable Lagoon 450.
Join the Adventure
Don's sense of adventure is never far off, and through McIntyre Adventure he is hoping to eventually have camps on Nomuka Iki, inviting prominent and budding adventurers to stay on the island for a week; an opportunity to listen to amazing people talk about planning, preparation and executing the perfect adventure in a relaxed environment, and be inspired to get involved themselves.
The island will also host guests looking for their own "little hideaway", be that a quick stop off to say hello, or to build a grass hut on the beach to stay a while. There will be a sandalwood plantation, a clam farm, a pearl farm, vaka sailing, diving and fishing, as well a couple of local festivals to experience; the options will be endless and the chance to absorb the remote yet culturally rich lifestyle on Tonga, priceless. With so many projects in the pipeline, Don and Jane are not surprisingly looking for 2 or 3 new families to join them on delightful Nomuka Iki to help see their plans to fruition, and also to form a small community.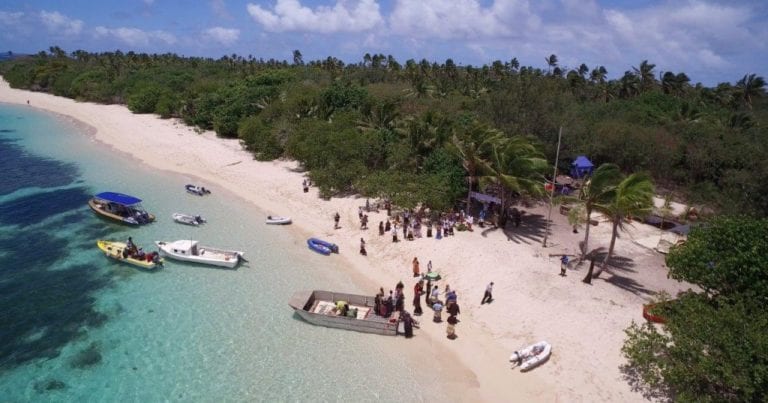 Don's advice for the budding adventurer is that if you "believe in yourself, you can do anything. Get into it. The key elements in life are planning, preparation and execution. If you have a dream, just think about it, and you can do it".
Don has been involved with water all his life, so to end up with his own tropical island paradise really is the realisation of a lifelong dream — add to that his own Marine Discovery Centre and Yacht Club, and we're talking about a lifelong dream with an extremely high bar! But if anyone can do it, it's Don.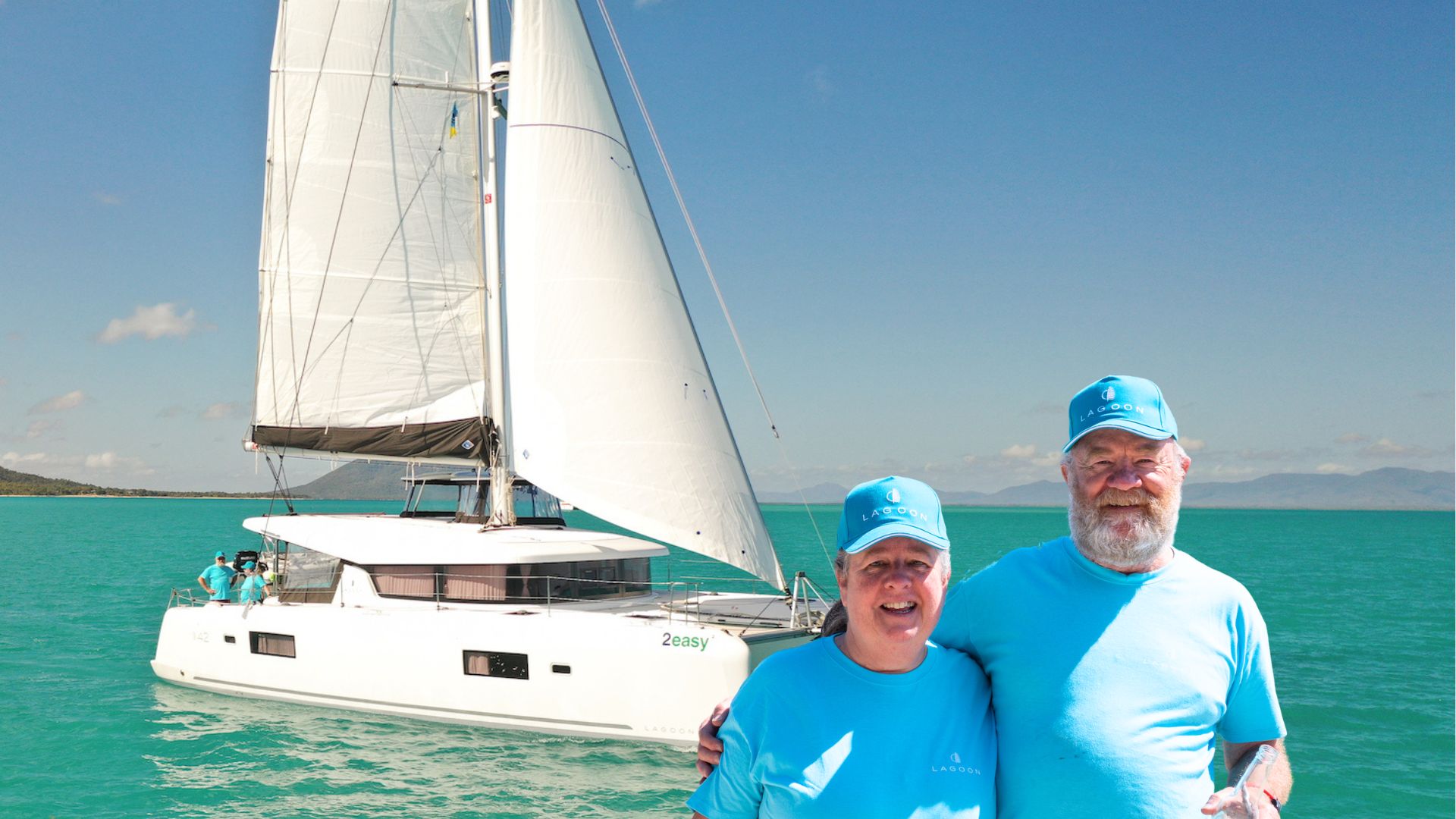 "I first saw the very first Lagoon 42 that came to Australia at the Sydney boat show in 2015. I just felt that it had everything I needed, we purchased the boat through TMG and we've been looked after very well by all the staff. We've really enjoyed the boat the first 5 months" – Ross Smith Lagoon 42.
read more