DOGGONE DAYS ON CATAMARAN IMPI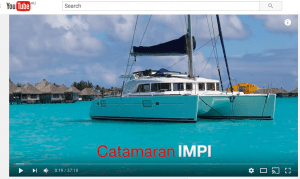 ting up with Brent and Ana from Catamaran Impi is a breath taking experience – the intrepid travellers have been sailing their Lagoon 440 around the world for many years now and their video blogs have quite a following.
The ever present GoPro is pulling viewers in with stunning scenery and exciting takes of extreme sailing.
One of their latest adventures saw them crossing paths with Moose the Island Dog on Casy Isle, New Caledonia. The connection between Brent and Ana and Moose is clearly very special. Watch as Moose dives off the jetty to catch a sea cucumber, and takes Brent and Ana on a guided tour of the island. Cat-Impi.blogspot.com/
Top of mind for Brent and Ana right now is support for animal welfare around their beloved New Caledonia. Having met up with Moose, and having enjoyed some of their best sailing over the past few years in the region, they are determined to be a part of the solution.
To do this they are they are mobilising the sailing community to become aware of issues and to fundraise towards sustainable solutions.
For everyone who has ever run along a beach with their favourite canine, enjoyed a warm nuzzle for a pat on the head, dig deep for this worthy cause. Island Dog Moose is the celebrity front runner – with a little bit of a effort by the incredible cruising community could change the outcome for hundreds of animals for the future.
Brent and Ana have joined up with Down Under Rally, the Australian support website for rally sailing to New Caledonia. Their initiative has been added to the established program Cruising with a Cause. The Down Under Rally are now proud supporters and patrons of  Bien Naître Animal New Caledonia and have got behind the program with a call to action for their members. This where you come in.
Special announcement:
For every vessel that registers as a participant in the 2017 Down Under "Go East" Rally the Down Under Rally will donate the amount of  $36.00 (AUD) to Bien Naître Animal New Caledonia.
This is the cost of a one year membership for one person. The membership will be created in the name of the person provided at the time of the vessel registering for the rally.
Details and donations here.
Cat-Impi and Moose – How it all came about
Subsequent visits to Casy Island by Cat-Impi included a Flying Vet visit by local New Caledonian vet Guy Kane. On their second visit, it was obvious Moose was unwell. Brent and Ana ensured he got proper care. Both agreed they needed to provide ongoing care and soon they were dealing with the wider issue of Animal Welfare in New Caledonia.
If you enjoy seeing sailing experiences first hand or if your life needs an Aha! moment, join Brent and Ana on their adventures Cat-Impi.blogspot.com/ – or if you have a GoPro lying dormant, dig it out and get filming. Brent makes it look really easy!
Note: We can't promise you will be content with your humdrum life after encountering this remarkable couple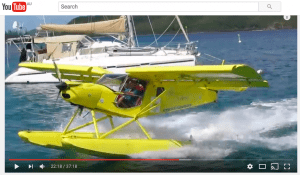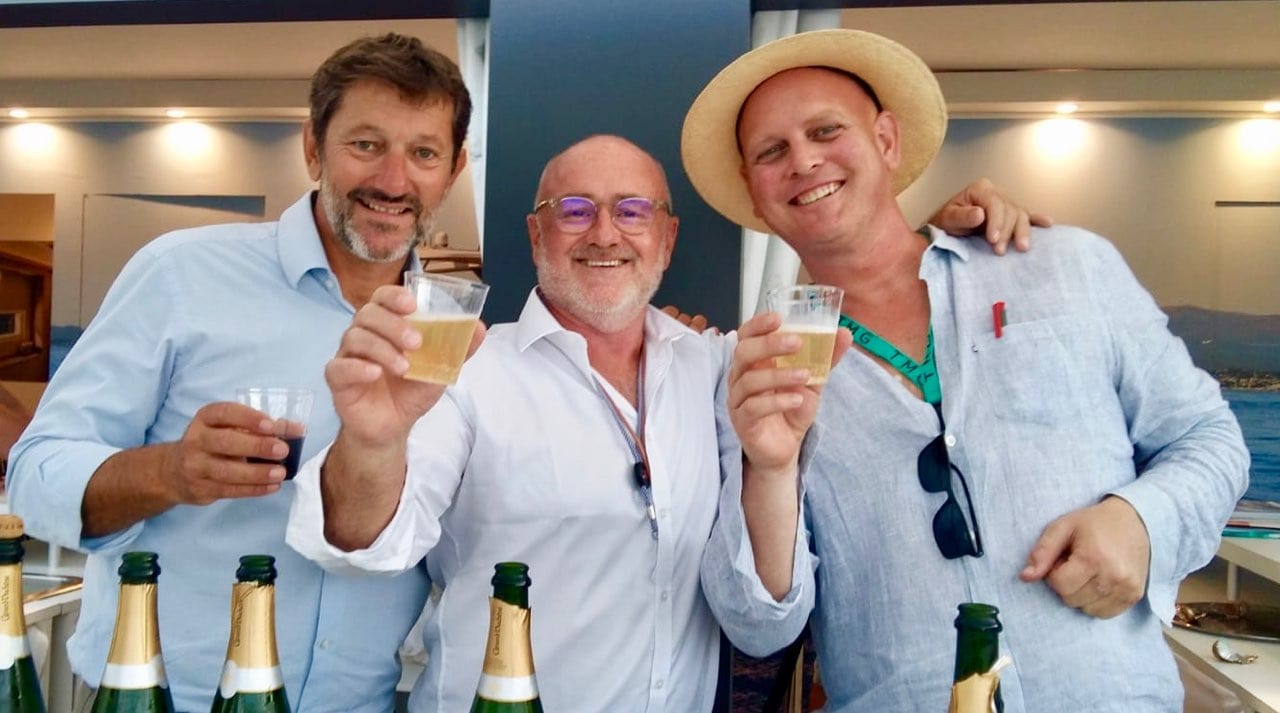 Festival of fun
"The Cannes Show as always delivered an opportunity to meet owners new and old across our sparking brands.  The new Lagoon 46 was a standout for those looking to cruise into the blue beyond on an adventure of a lifetime.  We look forward to working to turning these commitments into a reality in the seasons to come.
The Cannes Show is special in many ways and we do our best to ensure our visitors are looked after in every regard.  So make a date in your diary and join us in the French Riviera for a festival of boating and fun this time next year…
Speed and style
The new Sixty7 motor yacht with speed, range and a refined style was a top of the list for many of you considering this form of luxury afloat.  A mini Seventy8 with all of the winning features Australians have embraced is an absolute winner and takes over the mantle from the very popular 630MY with notable inclusions and features we can't wait to share with you."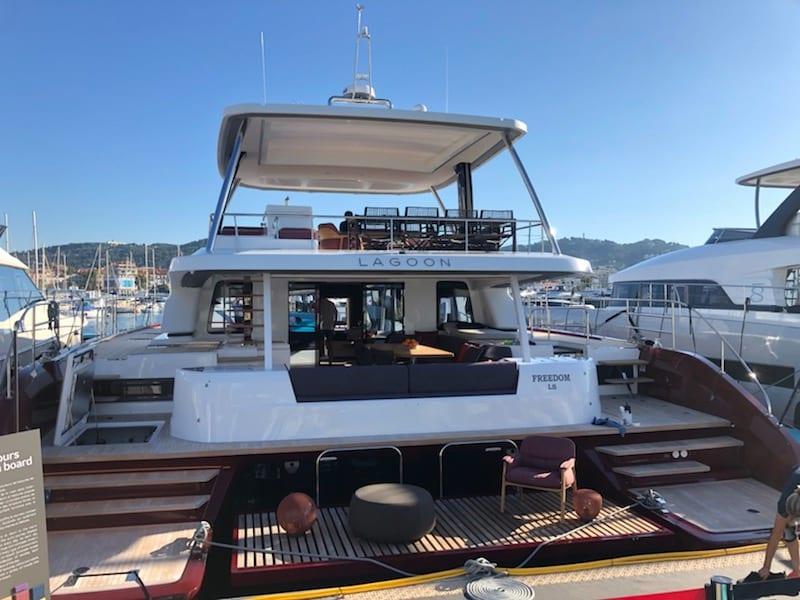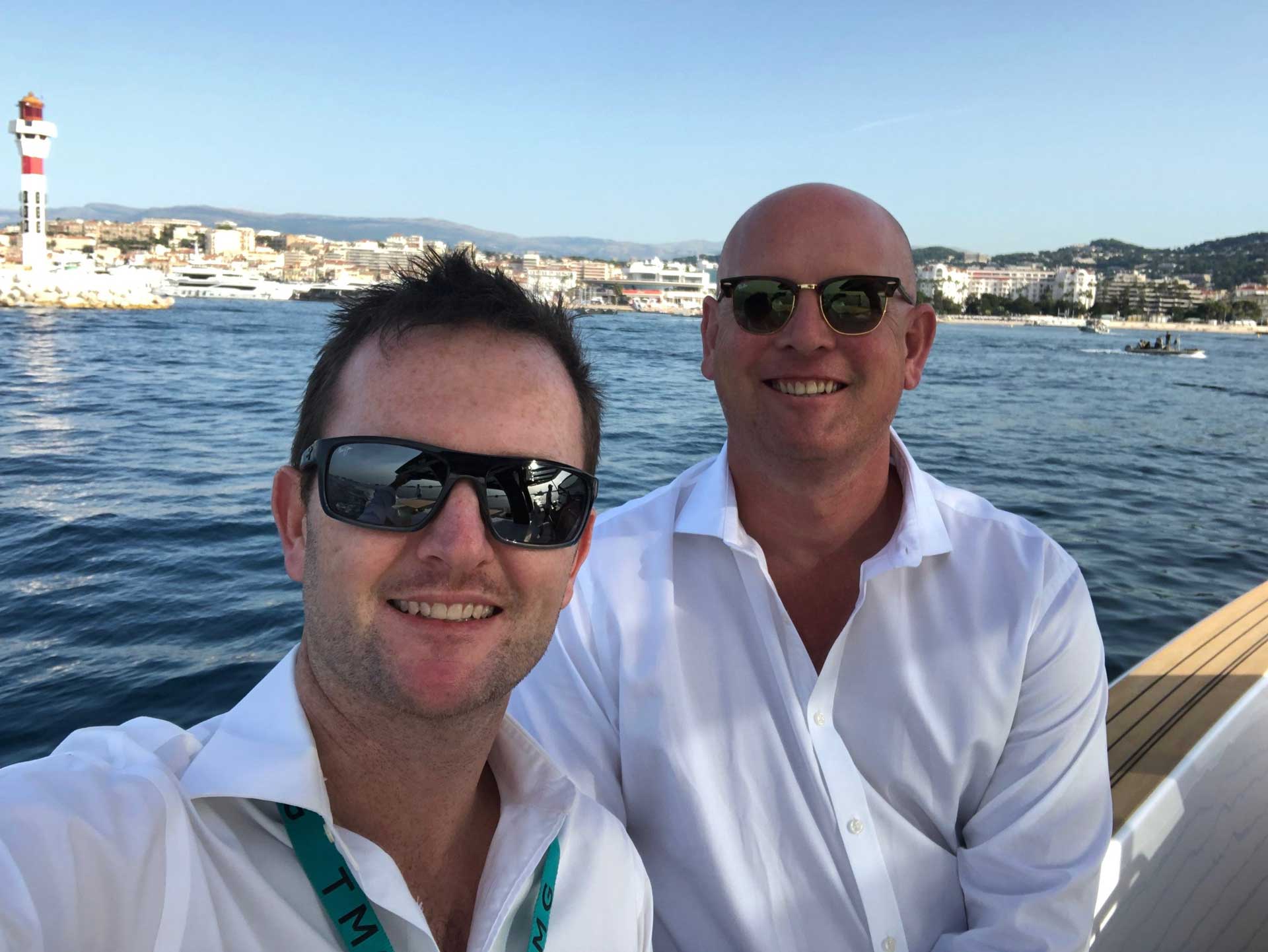 From Dragonfly the team at Hello Multi proudly displayed the smart and fun 32 which as always drew admiring looks from the trimaran lovers, with quality and strength this is a unique brand for the real enthusiast.
We look forward to showing off the new DF40 at the upcoming show in Dusseldorf where she will have her world debut.
With an order book bulging, the McConaghy Multihull stand was a hive of activity – with representation for company founder Mark  Evans and designer Jason Ker, our guests were treated to an audience with the very best minds in the business.  Watch this space for some incredible new project emerging from this specialist composite yard." – John Cowpe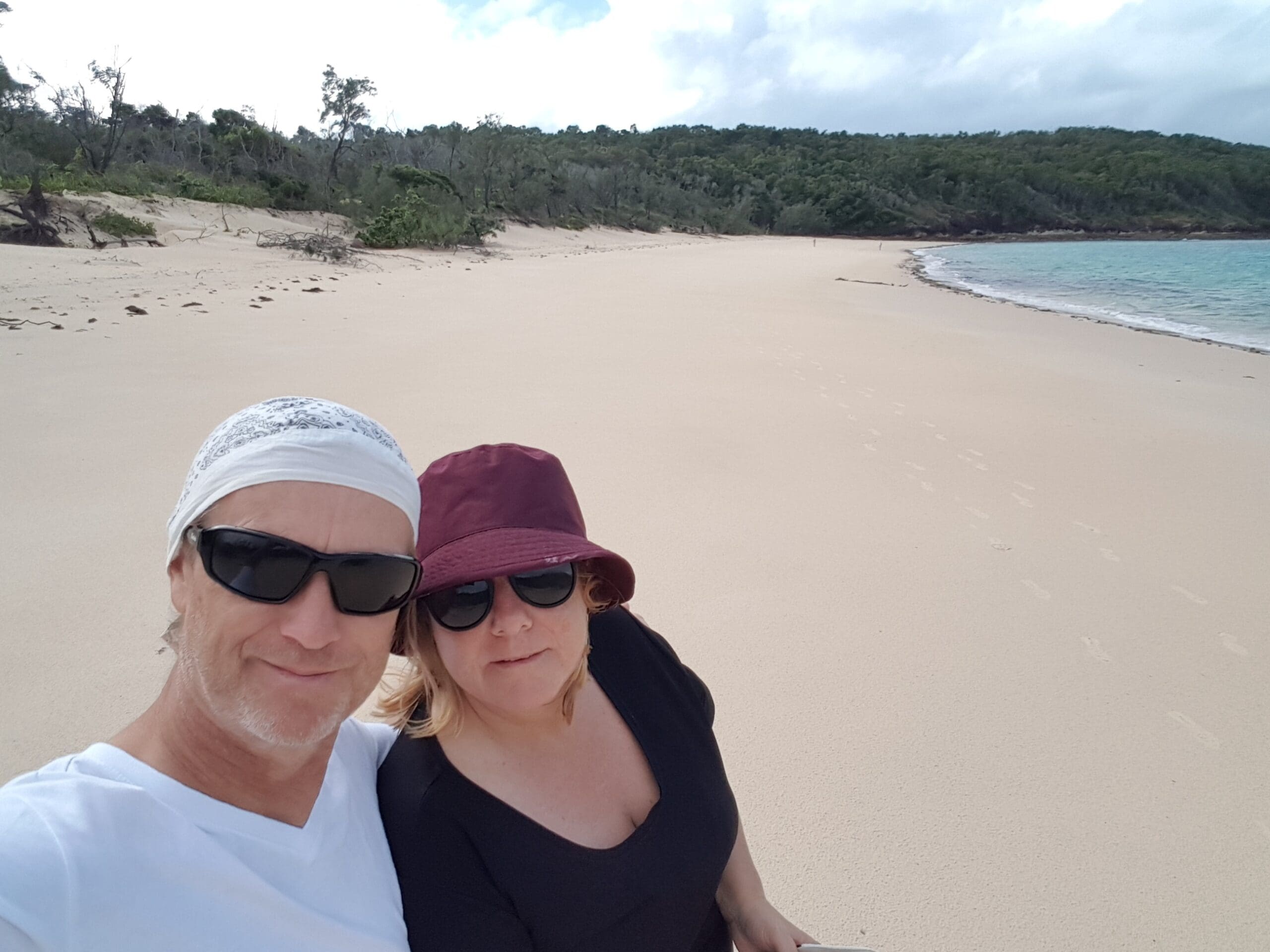 Buying a catamaran and deciding to wrap up your life on land to sail the world is a life-changing decision, one made a little harder when caught up amongst the pandemic and uncertainty it caused.
So we turned to new Lagoon owners Ian and Jackie who put together an incredible story to give you the reality of what this experience was really like for them.
read more