A globally-renowned boat, perfect for Australian and New Zealand waters.
Space, comfort and versatility – Axopars Award-Winning Dayboat Range
The Axopar 28 is a stylish walk-around day cruiser. Versatile and easy to handle, the 28 has plenty of room thanks to its spacious configuration for sunbathing, water-sports, fishing, socialising or just cruising the coast. With open, T-Top and Cabin options, this boat is ideal for any climate.
The multi-award-winning Axopar range is the result of long time experience and passion for boating. Designed and developed by true boating enthusiasts for the quality conscious boater. It is hard to find any other boat on the market today which offers such a good quality ride and all the features you find on the Axopar. The Axopar 28 range can reach top speeds of 36-47 kts.
New for the 2021 model are a range of improvements, following the successful revolution of the Axopar 37 in 2020. The Axopar 28 will be even better equipped for any adventure with a new swim platform, optional roof racks for kayaks or bikes, and improved helm console with new Simrad Navigation.
An open boat allowing you to feel the wind in your hair and sun on your shoulders. Spacious and versatile and a dream to drive.
A bright, airy cockpit with the benefit of a canvas roof offering some shade on summer days.
The ultimate affordable leisure craft is here. A dream to drive and with space and comfort for a perfect time on the water.




(std) 2 x 29 HP
(opt) 2 x 45 HP

A :10 ; B :12; C : 16; D: 20
The gallery was not found!
Tell us what you're interested in and a member of our expert team will contact you shortly.
Lagoon Catamarans is an integral part of Group Bénéteau adding strength and weight to this great organisation. The financial stability and buying power of being part of this group leaves you safe in the knowledge that you are acquiring a great value, trusted product.
The team at Lagoon values communication from their owners, taking feedback from every owner, every time, applying new ideas and evolutions to the latest generation of boats. 
Lagoon invests extensively in research and development and after-sales and support, refusing to compromise on quality with an ongoing commitment to a product they strongly believe in. 
Every new model is a leap forward. Many of Lagoon's revolutionary advances have been widely copied and become mainstream in cruising catamarans.
Lagoon has more owners sailing around the world, than anyone else – and there's a good reason why. They are the undisputed champions of making a life at sea accessible for anyone, anytime … and they've opened up the world of sailing to people who may never have thought it possible.
TMG is an award-winning distributor of Lagoon Catamarans.
With over 400 yachts imported into Australia and New Zealand, the team at TMG delivers the highest standards of service and advice.
TMG wants the best for our Australian owners and promises to only deliver the best boats from around the world.
Our goal has always been to help Australians live their dream life and get more people on the water. With Lagoon, TMG is able to achieve this. Owners are able to make safe voyages around the world in both comfort and style on their own Lagoon Catamaran.
With a team made up of catamaran experts, both in sailing and motor yachts, TMG is your ongoing partner. Whether you are deciding on your ideal vessel, your perfect specification, or after-sales service and advice, TMGs in-house team will be here to help.
TMG invite you to unshackle yourself from the shore and break free … whether it be to cruise around Australia or around the world, it is time to make your dream a reality.
Silvertex marine quality coated fabrics.
A member of our team will prepare a quote and contact you shortly.
Cruising Helmsman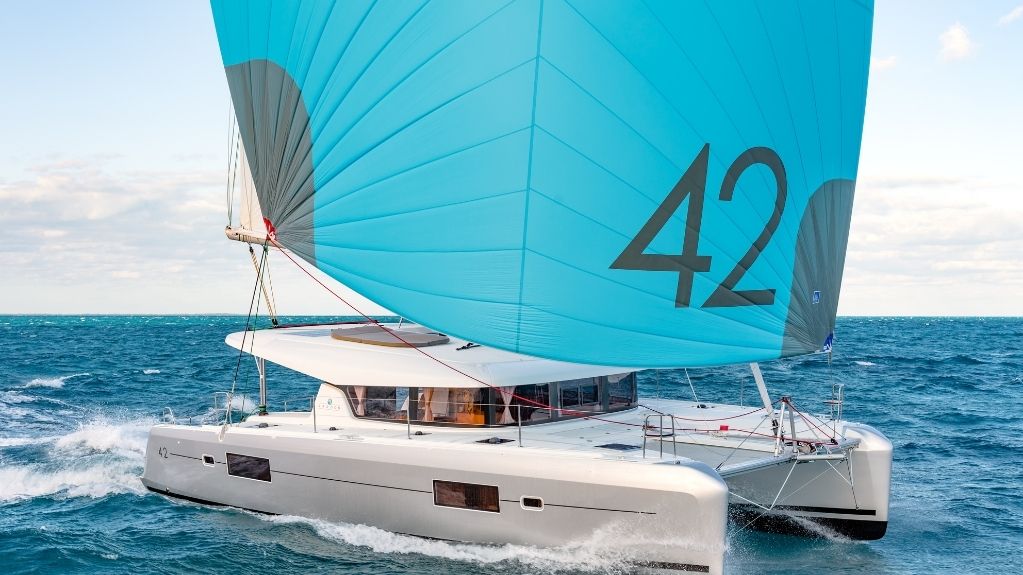 "THE RIG HAS BEEN SIGNIFICANTLY ENHANCED TO MAKE THIS RIDE BETTER IN SPEED, COMFORT AND SAFETY."
Sailing Today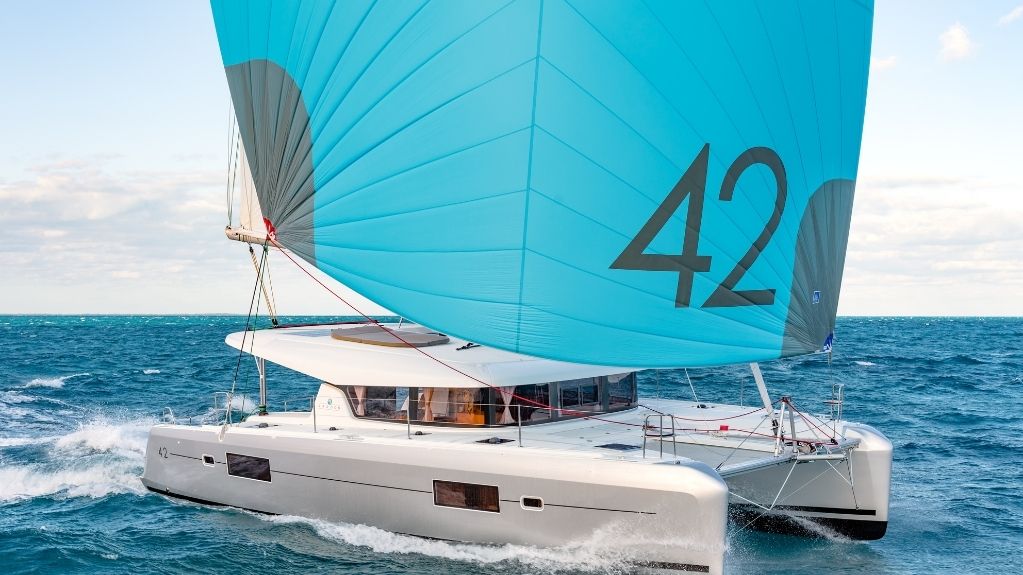 New rig, level living area and sweeter lines – small changes make the new Lagoon 42 a slick package
Multihulls World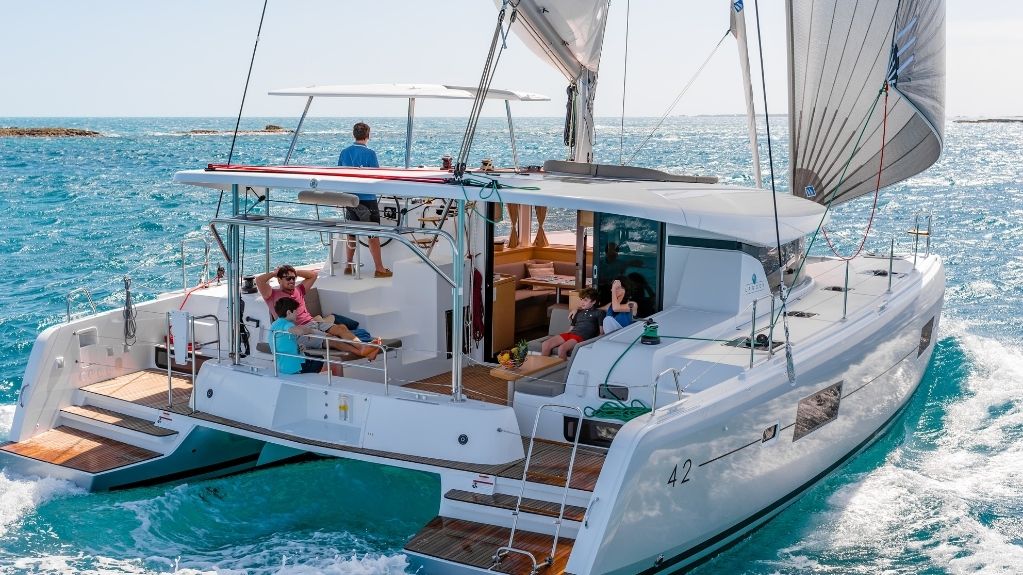 Lagoon is continuing the redevelopment of its range with a model whose new rig is at the heart of a significant evolution in style, ergonomics and performance. We have just spent two days onboard the 42.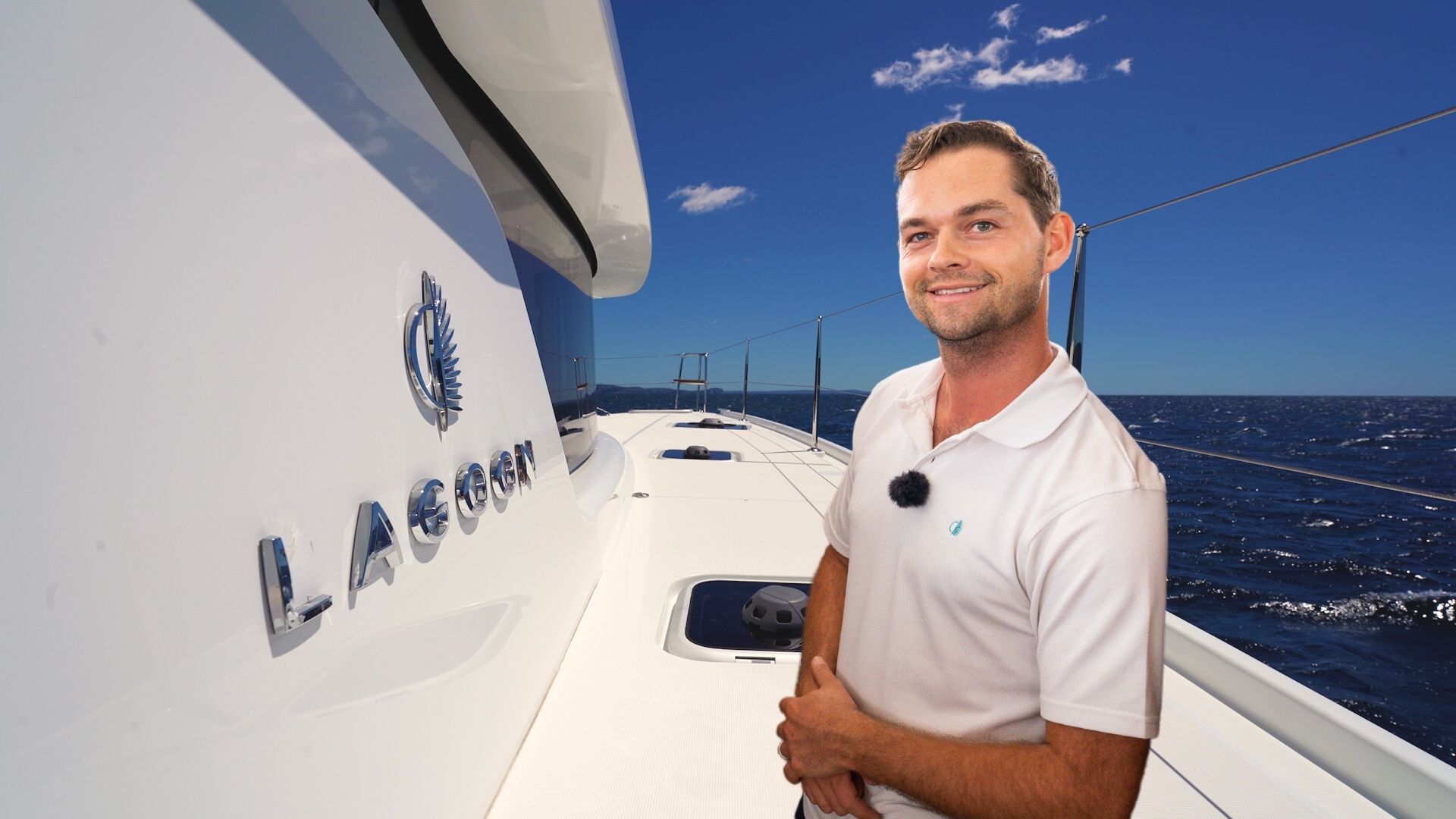 We go back to basics with this video on what to do before leaving the dock. Here is your boating pre-departure checklist.
read more